The 2013 Pearson Foundation Global Learning Fellows represent 36 states and teach at the elementary, middle or high school level.
From June 20-27, Fellows will participate in a study-tour to São Paulo and Rio de Janeiro, Brazil. While in Brazil, Fellows will visit schools in to observe classroom instruction and to interact with Brazilian teachers and administrators; they will also have opportunities to investigate Brazil's rich historical and cultural landmarks.
Subscribe to our blog to receive updates and photos of their experiences and in Brazil.
FAQs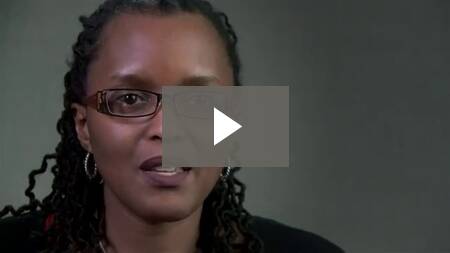 In 2011 and 2012, Pearson Foundation Global Learning Fellows participated in a study-tour to Beijing and Shanghai, China.
These educators from across the United States learned about China's education system, industry and issues of historical and cultural significance, by completing a comprehensive course before the trip and visiting schools, business and ancient and modern landmarks.
By dialoguing with Chinese administrators, teachers, students and business leaders, Fellows were able to gain a global perspective on the state of education. Read their blogs for more details about their visits to schools and global corporations.
Photos from the 2012 Global Learning Fellows of Beijing and Shanghai, China
2012 Global Learning Fellows hike the Great Wall of China

2012 Global Learning Fellows in Tiananmen Square

Helen Li of NEA, and Alex Luther of Education First, talk with tour guide

2012 Global Learning Fellows visit the World Financial Center, the world's third tallest building, in Shanghai

2012 Global Learning Fellows visit a Shanghai vocational school

2012 Global Learning Fellows learn from an Olympic Opening Ceremony Tai Chi Master at the Forbidden City

2012 Global Learning Fellows (from top, left to right) Lisa Esquibel, Jonathan Gillentine, Tom Bindl, Gay Beck, Donna Youdelman

Chinese children at the Temple of Heaven

2012 Global Learning Fellow Colleen Works and others at the Great Wall of China

2012 Global Learning Fellows at the Chinese water village of Zhujiajiao

2012 Global Learning Fellow Susan Turnipseed at the Chinese water village of Zhujiajiao

A hutong in Beijing at the entrance of community homes

2012 Global Learning Fellows enjoy a traditional Chinese tea ceremony

"Paper Cut" activities in a specialty school in Shanghai aim to teach students patience

2012 Global Learning Fellows visit a Shanghai middle school

2012 Global Learning Fellow Jeff Peneston chats with a group of Chinese students
Previous
Next